On the spectrum of transit and mobility options, carpooling with a co-worker seems like an easy way to save money while helping sustain the environment and alleviate traffic congestion. However, Mobility Lab recently noted that commuting can be one of our most "entrenched habits," therefore, difficult to change. So, commutes carry on as they always have: lonely and long(er), according to the Washington Post.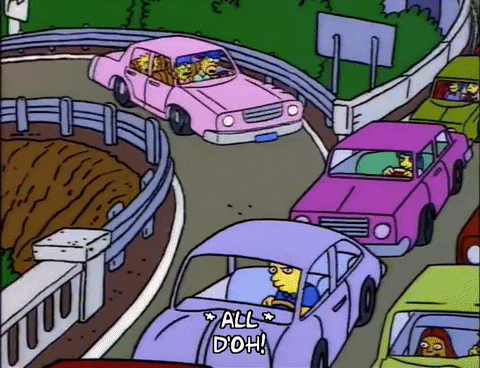 Unfortunately, this creates some fairly expensive side effects. For instance, it is costly for individuals in terms of time, stress, health, and car expenses (see this Care2 article). Plus, its detrimental to the environment, Union of Concerned Scientists posit that "personal vehicles make up one-fifth of all US emissions".
Matter of fact, "How Carpooling Will Save the World," a 2014 Conservation Magazine article, references an MIT study that found traffic is costing 83 of the United States' largest urban areas upwards of $60 billion in wasted time and fuel. It goes on to list traffic as "one of the greatest challenges facing cities all over the world."
But what can be done?
Enter N
ashville entrepreneur, Mark Cleveland, and the mobile app Hytch. Hytch is out to change commutes by incentivizing carpooling efforts in Tennessee (and beyond)–Mark Cleveland talking with News Channel 4 about the startup.
The model is simple: cash incentives for not going it alone. Hytch also recently partnered with WeGo Public Transit to offer those who ride public transit cash incentives as well. See the News Channel 2 story.
The way it works: corporate partners, like Nissan, Goodwill, Sprint, and Franklin Synergy Bank, etc. put up cash for carpoolers. You download the Hytch app and ride with someone else who has the Hytch app, the two (or more of you) get money for every mile you ride together–sometimes more than one-cent per mile! The money is kept in your Hytch account until you cash out (once you reach $10 or more).
So, download the Hytch app and use it whenever you are riding with someone. Give carpooling a try. Try riding the WeGo bus or the Music City Star train to work once a week. And get paid while you're at it.
Some help from the Regional Transportation Authority on carpooling.