You read that correctly: new research from the American Public Transportation Association (APTA) posits that savings could reach $10,160 per year for anyone who switches from driving alone to mass transit. See more here on the APTA blog.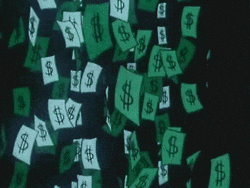 That's up from their report findings of $9,474 savings just two years ago (APTA June 2016 blog).
That's saving over $800 per month! Here's how they calculate the savings:
"The savings are based on the cost of commuting by public transportation compared to the cost of owning and driving a vehicle. Driving costs include the June 6 national average gas price ($2.94 per gallon, as reported by AAA) and the national unreserved monthly parking rate."
So, if you are looking for ways to cut costs or creative ways to save up, give mass transit another look. Check the routes near your workplace and arrival times there–MTA, Music City Circuit (free!), RTA, Music City Star. Then find the connecting modes. Be creative or download the Transit App for help.
If mass transit just doesn't work for you, try carpooling–and get paid to do it with HYTCH.
Or, you could try Vanpooling–get at least 6 of your work pals together and save money. Note: with this and the RTA Relax & Ride options, you get up to 6 alternate rides home per year in cases of emergency.
Good luck on saving that cash!